"Our mission is to provide patients and regional physicians with consultative comprehensive cardiac and peripheral vascular care by board certified cardiovascular physicians."
Welcome to Wyoming Cardiopulmonary Services, PC
The cardiologists of Wyoming Cardiopulmonary Services, PC have been serving patients of Wyoming since 1978.
Our vision is to be the center of choice in the State of Wyoming for cardiac and peripheral vascular care.
We strive to provide patients with access to our care team by appointments in our Casper office and through our outreach clinics in many communities in Wyoming. The outreach clinics are located in Rawlins, Thermopolis, Worland, Buffalo, Riverton, Douglas, Wheatland, Lander, and Lusk.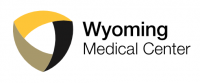 Wyoming Medical Center Among Nation's Top Performing Hospitals for Treatment of Heart Attack Patients
Wyoming Medical Center has received the American College of Cardiology's NCDR ACTION Registry Platinum Performance Achievement Award for 2018. Wyoming Medical Center is one of only 203 hospitals nationwide to receive the honor.